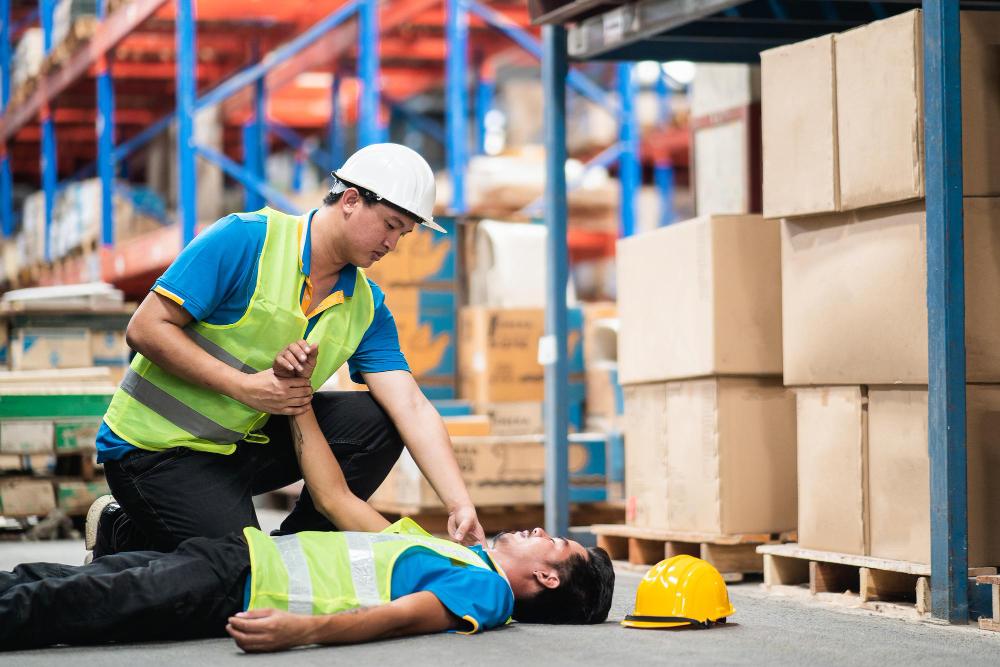 Have you experienced an injury at work? You're not alone. Every year, millions of employees suffer from work-related injuries and illnesses, some of which can be serious and even life-threatening. When an employee is injured at work, it's important to be aware of your rights as an injured employee. Depending on where you work, you may be entitled to workers' compensation, which provides financial assistance if you're unable to work due to your injury.
In this blog post, we will provide an overview of 3 key things that every worker should know right away after getting injured at work.
When it comes to workplace injuries, time is of the essence. Knowing what steps to take as soon as an accident happens can significantly impact the success of your workers' compensation claim and how quickly you receive the benefits. Here are three things to do right away if you experience a workplace injury:
1. Report Immediately
As soon as an injury has happened, or even suspected, you must immediately inform your employer or supervisor about the incident. This helps ensure that you receive the appropriate medical treatment and workers' compensation benefits entitled by law.
Consulting with a personal injury lawyer in Phoenix could help ensure that your rights are being respected throughout the entire process, from filing a claim for workers' compensation benefits to eventually returning to the workplace after recovering from your workplace injuries.
After reporting to your supervisor, get medical treatment and make sure you keep detailed records of every hospital visit and doctor's appointment made after sustaining an injury. It is also important for you to be aware of potential delayed symptoms which may occur after getting hurt at work.
Even if an initial evaluation suggests that no medical attention is needed, it is still important to pay close attention to any changes in how you feel over the next few weeks and days following your injury. Particularly if those changes involve pain, discomfort, or a lack of mobility.
Additionally, be sure not to miss any follow-up appointments with your doctor as well as any recommended physical therapy sessions which may have been prescribed by your physician. This can help prevent further damage from occurring due to your workplace injury.
2. File A Claim For Workers' Compensation Benefits
The second step for you to do is to file a claim for workers' compensation to attain the medical help and financial support needed. It is important to follow whatever procedures your employer may require to report an injury. Depending on the severity of the injury, gather pertinent documents such as accident reports, medical records, proof of wages, and statements from co-workers or witnesses.
You must document all details of the accident including the date and time. So that you can properly recall what happened in case you need to re-create events during a formal investigation. Once all relevant documents are organized, then contact your state workers' compensation office for additional information about instructions you will need for filing a claim.
Keep in mind that most states also offer certain deadlines for filing a claim, so be sure to meet them at all costs.
3. Hire An Experienced Lawyer
The process of filing a compensation claim is complex and time taking so hiring an experienced workers' compensation attorney can be the best solution. An experienced attorney will advise you on your legal rights and can accurately file your paperwork with the relevant government agencies. Furthermore, they can expertly navigate all forms of administrative red tape.
Additionally, they will ensure your medical providers receive adequate reimbursements and that no important details are overlooked. By hiring a seasoned attorney, you can rest assured that your case will be taken seriously and handled correctly so that you receive the highest settlement available under the applicable laws.
Conclusion
If you have been injured at work, it is important to take quick action in order to preserve your legal rights. You should immediately inform your employer and then file a claim for workers' compensation benefits. An experienced workers' compensation lawyer can help guide you through the process and ensure that you receive the full amount or benefits to which you are entitled.